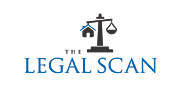 The Legal Scan is a biennial research project undertaken by NAR Legal Affairs. The Scan systematically collects information on 94 issues in eleven major topic areas that involve the legal liability of real estate brokers, salespeople, and real estate managers. The Scan is a valuable tool not only because it tracks when real estate professionals are currently being held liable, but it also identifies emerging issues and trends, helping to reveal where additional training is needed.
Choose from the following portals:
ARELLO Archive - "new and interesting" statutes/regulations from other jurisdictions that you may want to review for possible inclusion in your own statutes/regulations
NAR Survey - covers the legal issues impacting the real estate brokerage industry and covers a wide range of topics. The project includes case law and statutory research as well as a survey of the industry.
IREM Survey - similar to the NAR Scan, but covers real estate management issues.
If you are looking for additional information on what is happening different jurisdictions, don't forget, as a member of ARELLO, you have access to ARELLO's Online Resource Library and ARELLO Digest available in the "Members Only" menu at left.