2021 ARELLO President - Marcia Franks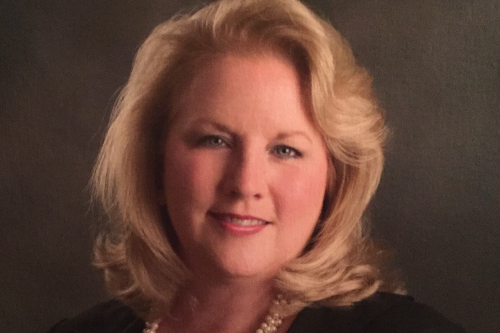 It is great to put 2020 behind us! There is not a lot we wish to remember about this past year! So, good-bye forever!
The great news is we learned a lot of important life lessons last year about what really is important. People, and how we treat them has opened our eyes. That is a great thing! We have taken advance coursework in courage, patience, mercy, and fortitude. Most importantly, we learned resiliency! Everyone endured hardships, everyone. It is what we do with those hardships that matters! Resiliency to overcome the hardships relieves our stress. The knowledge that we got through a terrible event reminds us that we can move forward. We can move on. We can improve our lives. We can change our lives.
But, what about ARELLO? ARELLO was resilient! When the world shut down, our organization rolled with the punches and made lemonade out of lemons. When travel ended, ARELLO shifted into virtual world. While many of us might have been reluctant to change, we were thrust into learning how to Zoom and Webex. We learned that we could carry on from the luxury of staying home to work. We are very blessed that we are a branch of the housing tree. And, amazingly to all of us, housing was considered essential making the regulation of housing important to our economies. The building, the selling, and the regulation of those investments remain robust to this day. Our licensee numbers continue to grow as housing remains an important investment. Our ARELLO members determined to not just survive but excel. And so, we did.
So, as we begin a new year, we want to thank our members, new and veteran, for stepping up to join committees and task forces! And there is still time to join one of the groups! We will continue ARELLO's leading role as the essential resource of current and emerging, quality programs and information, knowledge, and ideas for improving enforcement of real estate license laws. We will continue to support all our jurisdictions in the administration and enforcement of real estate license laws. We plan to increase awareness and credibility of the value of ARELLO's great offerings and benefits. I have created the Global Alliances Task Force chaired by Past President Nedka Dineva to collaborate with governmental, public, and private entities around the globe to achieve real estate regulatory excellence.
I consider every member of ARELLO a leader. I know you are a leader in each of your jurisdictions. By virtue of your position, whether you are a Commissioner appointed by your Governor, or Chief Executive Officer of your commission, or an Education Director, Legal Counsel, or Investigator, you are a leader in your jurisdiction! I would like to harness that power to help each of us to focus on strong, effective leadership in your jurisdictions and in ARELLO. I want us to become transformational leaders who are not just concerned about helping ARELLO achieve its goals, but leaders who also care about helping each member of the group reach their full potential.
I am excited about 2021 and know that together we will exceed all expectations as we ALL lead ARELLO this year! Ask yourself every day, "What Good Shall I Do Today?"
Onward...