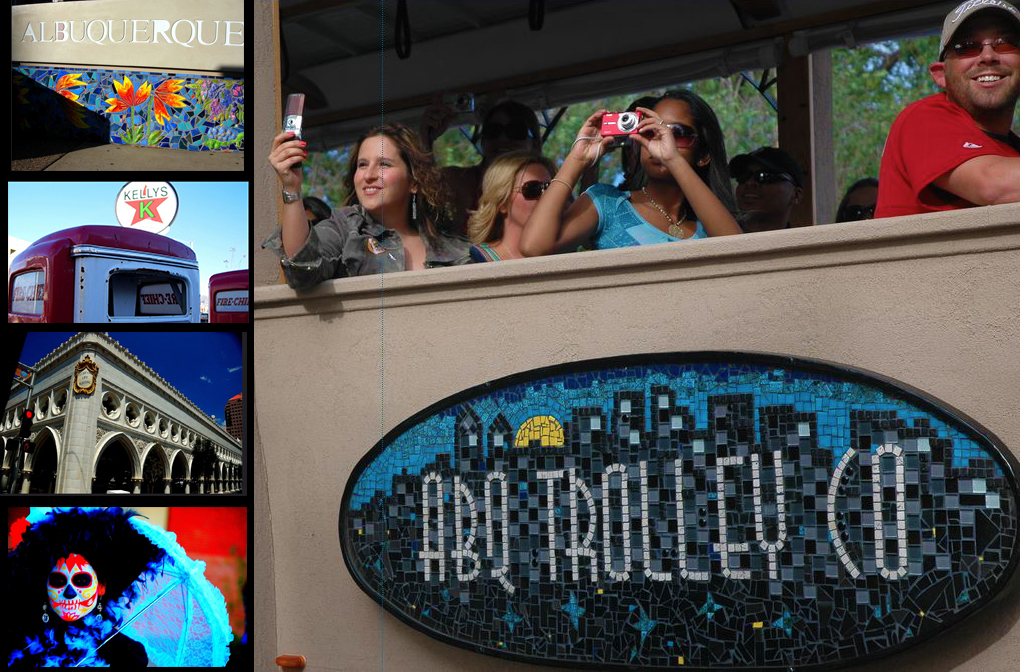 Please join us for an 18-mile Best of ABQ City Tour using a completely-custom, uniquely-Albuquerque, open-air Trolley tour. We will explore the many different areas of real estate, palate-pleasing uses of red and green chile, practice the thundering call of the University of New Mexico Lobo, discover film locations of major motion pictures and television (including Breaking Bad), and even see a beach, a spaceship and Asian elephants all in one tour!
Best of ABQ City Tour features the following locations:
Old Town, Museum Row (The Albuquerque Museum of Art & History, NM Museum of Natural History & Science, Explora),Downtown, East Downtown (EDo), Historic Route 66, Central Avenue, Nob Hill, University of New Mexico, Albuquerque sports stadiums (University Stadium, Isotopes Park, The Pit), the historic Barelas Neighborhood, National Hispanic Cultural Center, Barelas Railyards, Rio Grande Zoo, Albuquerque Aquarium, Rio Grande Botanic Garden, Tingley Beach and more.
This event has a capacity for only 34 participants and you must pay in advanced to join us! Event is non-refundable.
Use this tab to download the latest event roster, which includes everyone registered for the event as of this moment.
You must be logged in to access the event rosters. You will be prompted to login when you click the links below.