ARELLO Leadership Symposium-Invitation Only!
Hilton El Conquistador Hotel, Tucson, AZ
January 8–10, 2019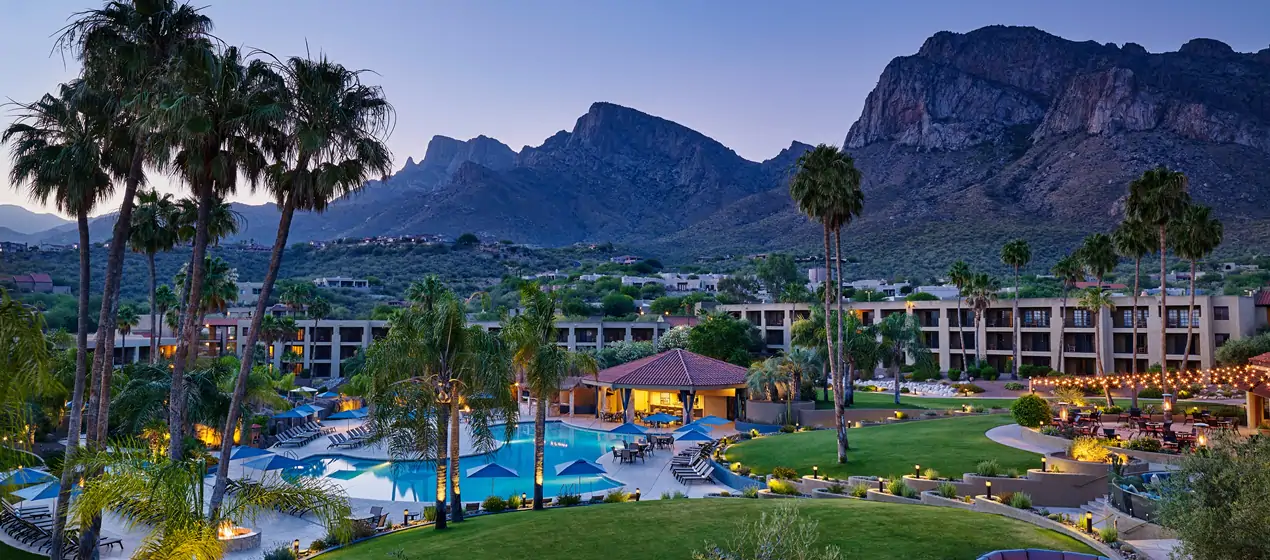 2019 ARELLO President, Anne Petit, has called for the scheduling of this Symposium for leadership training and strategic planning. Those invited to participate are the 2019 members of ARELLO's Executive Committee, 2019 members of the Board of Directors, and 2019 Chairs/Vice Chairs of committees. The ARELLO Board of Directors will meet the morning of January 10, 2019.
Schedule
Tuesday January 08
6:00–8:00 pm
Evening Reception
Wednesday January 09
7:30–8:30 am
Breakfast
8:30 am–4:00 pm
Leadership Symposium
Leadership Training for ARELLO Board Members and Committee Leaders.
Thursday January 10
7:30–8:30 am
Breakfast
8:30–11:30 am
ARELLO Board of Directors Meeting
Hotel Information
Hilton El Conquistador Hotel
10000 Oracle Road
Tucson, AZ 85704
Hotel Phone: 520-544-5000
Reservations must be made by Friday December 21 to qualify for the ARELLO rate!
Online reservations: https://secure.hilton.com/en/hi/res/choose_dates.jhtml?hotel=TUSHTHH&spec_plan=ARE
Phone reservations: 1-888-370-0980, use group code ARE
ARELLO Room Rate: $169.00 per night, with a reduced daily resort service charge of $5.00.
Message to Attendees: ARELLO has made every effort to secure the best possible group nightly room rate for you at this event. That rate results from a negotiated overall package of event needs such as sleeping rooms, meeting room space and other requirements. ARELLO will incur costs if the association falls short of its minimum room block guarantee. Please help ARELLO keep the costs of this event as low as possible by booking your housing needs at the designated host hotel and in the ARELLO room block. Reserving outside the contracted room block may jeopardize ARELLO's ability to meet its contracted obligations and to keep registration fees to a minimum. ARELLO appreciates your support and understanding of this important issue. If you experience difficulties when contacting the hotel, please advise ARELLO HQ. Thank you.
Transportation Information
Transportation to/from the Tucson airport. The El Conquistador has advised that the transportation options include taxi cabs or Uber. Fares vary depending on the time of the day, but range from $35 - 50. The hotel also has suggested a car service (Integrity Transportation) which offers a flat rate to/from the airport. Please contact Integrity Transportation for more information: Becky Dwailabee or Kelley Reese (520) 733-1849.
Attire Information
Business Casual.
Registration Fee Information
Name
Availability
Fee
General Admission
All registrants pay the same registration fee for this event.
$0.00
| | |
| --- | --- |
| Registration closes on: | 1/2/19 |
Use this tab to download the latest event roster, which includes everyone registered for the event as of this moment.
You must be logged in to access the event rosters. You will be prompted to login when you click the links below.
Please note that registration fees for guests are set to ensure ARELLO's costs are covered including the hotel/venue service charges and state and local taxes. Every effort is made to make these reasonable and affordable for our members.
Sponsorship of activities by vendors or regulated entities at this conference or meeting shall not be construed as an endorsement by ARELLO of the sponsoring entity or of the products, services, policies or positions. The sponsorship is not intended by the vendor or regulated entity, nor should it be construed by anyone, to influence the decisions of ARELLO and its representatives.