2022 Annual Conference
Nashville, Tennessee
August 29 – September 2, 2022
About This Event
Did you miss the First-Time Attendee Zoom?
If you missed the First-Time Attendee Zoom you can click here to watch the presentation.
This year's Annual Keynote Speaker is David Atkins!
David is a retired New York State Police Captain after 22 years of service. He ran all State Police operations for the entire County of Westchester NY which averages approximately 400-500,000 911 calls a year. David was the New York State Trooper of the Year in 2003 followed by New York State Police Investigator of the Year in 2007. He moved up through the ranks during his 22 year career with the New York State Police. He went from patrol to Investigations to leading undercover units involved in Organized Crime, Auto Theft, Money Laundering and large scale drug organizations. David was also a first responder at Ground Zero on 09/11 where he spent weeks working in New York City. Additionally while working full time with the NY State Police David also built a million dollar direct sales business. Through his success both in law enforcement and business David became a Keynote Motivational Speaker presenting to groups of a few hundred people to over 20,000 people in the NFL Super Dome in New Orleans. David is currently publishing his first book The Leveled Up Life due to come out Summer 2022. Most importantly David is a husband and a Father to his three daughters.
YOU DO NOT WANT TO MISS THIS YEAR'S OFFSITE RECEPTION!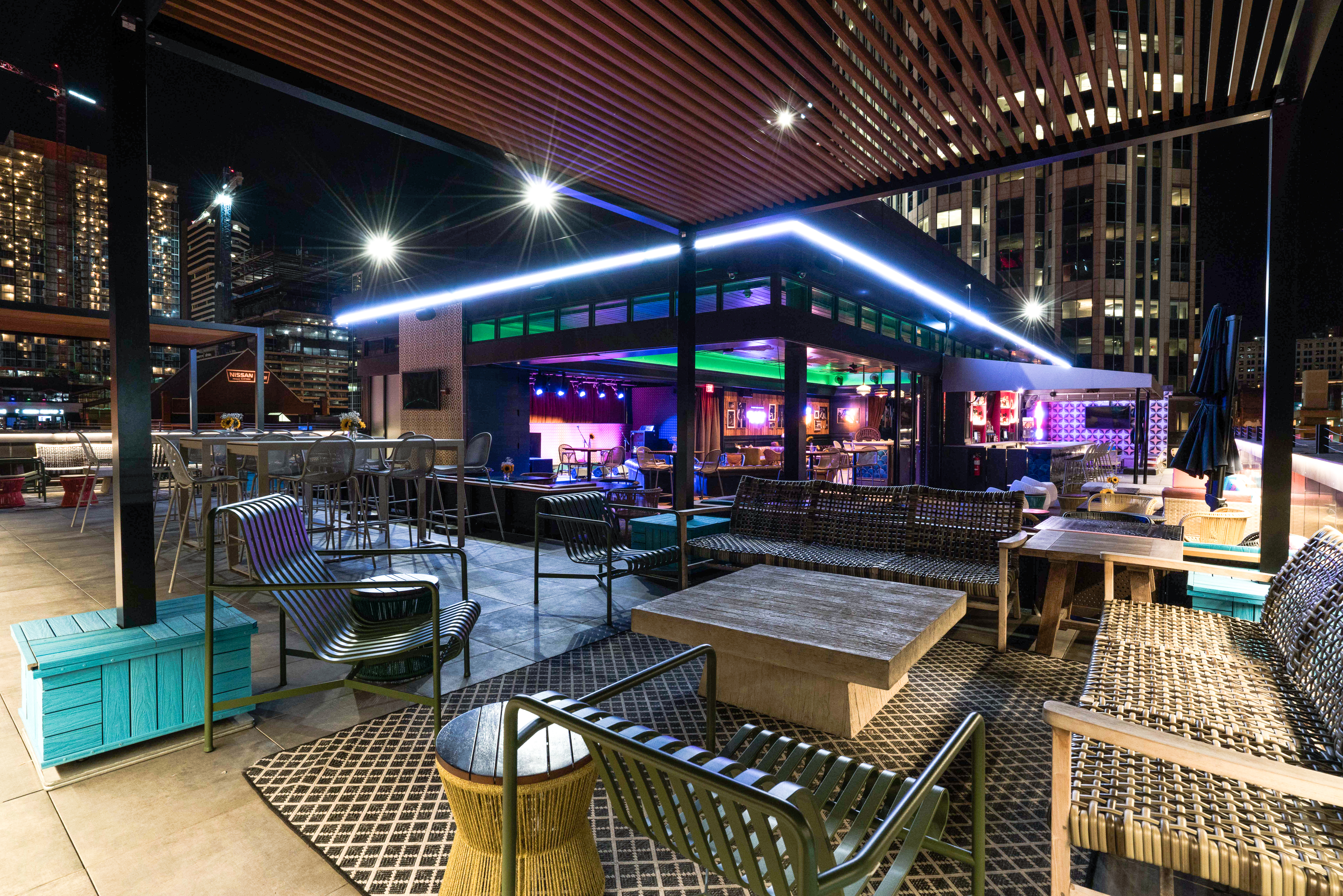 This year's Offsite Reception will take place at Ole Red! This honky tonk has it all - Live music, delicious food, and a panoramic view of Nashville! We hope you wil join us on Tuesday, August 30 for a great event.
A special thank you to Zillow Group for sponsoring this event!



Schedule
The meeting schedule contains some content that's only displayed to logged-in users, for security reasons.
Meeting time zone: Central Daylight Time (US/Central time)
Monday August 29

Arrival Day | Welcome Reception

1:00–3:00 pm
Executive Committee Meeting (CLOSED SESSION)
4:00–5:00 pm
First-Time Attendee Reception
5:00–7:30 pm
Welcome Reception
Tuesday August 30

Day Two | Offsite Reception

7:00–8:00 am
Breakfast
8:00–8:30 am
Opening Session
8:30–9:00 am
District 1 Caucus Meeting
8:30–9:00 am
District 2 Caucus Meeting
8:30–9:00 am
District 3 Caucus Meeting
8:30–9:00 am
District 4 Caucus Meeting
9:15–10:30 am
Education Certification Committee Meeting
9:15–10:30 am
Fair Housing Committee Meeting
9:15–10:30 am
Finance Committee Meeting
9:15–10:30 am
Governance Review Committee Meeting
10:30–10:45 am
AM Break
10:45 am–12:00 pm
Law and Regulation Committee Meeting
10:45 am–12:00 pm
Program Committee Meeting
10:45 am–12:00 pm
Timeshare Committee Meeting
10:45–11:00 am
Examination Accreditation Committee Meeting (OPEN Session)
11:00 am–12:00 pm
Examination Accreditation Committee Meeting (CLOSED Session)
12:00–1:30 pm
Lunch On Your Own
1:30–2:45 pm
Affiliate Roundtable Meeting
1:30–2:45 pm
Commissioner Roundtable Meeting
1:30–2:45 pm
Membership Committee Meeting
1:30–2:45 pm
Nominating Committee Meeting
2:45–3:00 pm
PM Break
3:00–4:30 pm
Real Estate Practices Roundtable Meeting
6:00–9:00 pm
Off-site Reception


Location: Ole Red

Transportation will be provided to and from this event to the Loews Vanderbilt Hotel.

Wednesday August 31

Day Three | Free Night

6:30–7:30 am
Fun Walk
7:30–8:30 am
Breakfast
8:30–9:00 am
Getting Involved in ARELLO Leadership
9:00–10:15 am
Commissioner Resource Committee Meeting
9:00–10:15 am
Education Issues Roundtable Meeting
9:00–10:15 am
Investigator/Auditor Resource Committee Meeting
9:00–10:15 am
IT/Communications Committee Meeting
10:15–10:30 am
Break
10:30 am–12:00 pm
Keynote Speaker - David Atkins


NO EXCUSES - Breakthrough Fear and Adversity to play a bigger game in business and life.

In this Keynote you will be able recognize the excuses we all tell ourselves of why we can't achieve a certain goal, or attain that next promotion, or make the biggest impact in our career and life.

12:00–1:15 pm
Executive Committee Working Lunch (Closed Session)
12:00–1:15 pm
Lunch On Your Own
12:00–1:15 pm
VIP Regulatory Lunch with OREC & Thentia


Registration for this event is free of charge and is open to individuals from regulatory agencies that are registered for ARELLO®'s Annual Conference. Note that seating is limited so we encourage you to register as soon as possible.

You may RSVP for this lunch using the link here.

1:15–3:15 pm
Administrator Roundtable Meeting
3:15–3:30 pm
Break
3:30–4:45 pm
ARELLO Foundation Meeting
3:30–4:45 pm
General Session - Awards
Thursday September 01

Day Four | BOD | Installation Celebration

7:15–8:15 am
Breakfast
8:30–10:30 am
Case Law Update
10:30–10:45 am
AM Break
10:45–11:45 am
The Best Defense is a Good Offense: Partnering for Proactive Regulation by Trevor Koot


The session will discuss the rapidly changing real estate landscape from an industry perspective, while exploring the opportunities and challenges this creates for regulators to become more proactive in their endeavors to protect the public. We will expand our understanding of the framework in which MLSs and Associations operate and leverage this understanding to collaborate on initiatives that will create opportunity to move away from a reactive regulatory environment. We will look at what regulators can do today but we will also take a big leap forward and investigate hypothetical future environments that may or may not come to pass, but are sure to inspire some thought provoking conversation.

11:45 am–12:15 pm
Closing Session
12:15–1:30 pm
Lunch on Your Own
1:30–1:45 pm
General Assembly Meeting
1:45–4:00 pm
Board of Directors Meeting
5:30–9:00 pm
Installation Reception
Friday September 02

Departures | Commissioner College

9:00 am–4:00 pm
Commissioner College 101 - Separate Registration

While the overall event dates are generally set well in advance, the individual session times are subject to change without notice.
Thank You to Our Sponsors
Sponsorship of activities by vendors or regulated entities at this conference or meeting shall not be construed as an endorsement by ARELLO of the sponsoring entity or of the products, services, policies or positions. The sponsorship is not intended by the vendor or regulated entity, nor should it be construed by anyone, to influence the decisions of ARELLO and its representatives.
Hotel Information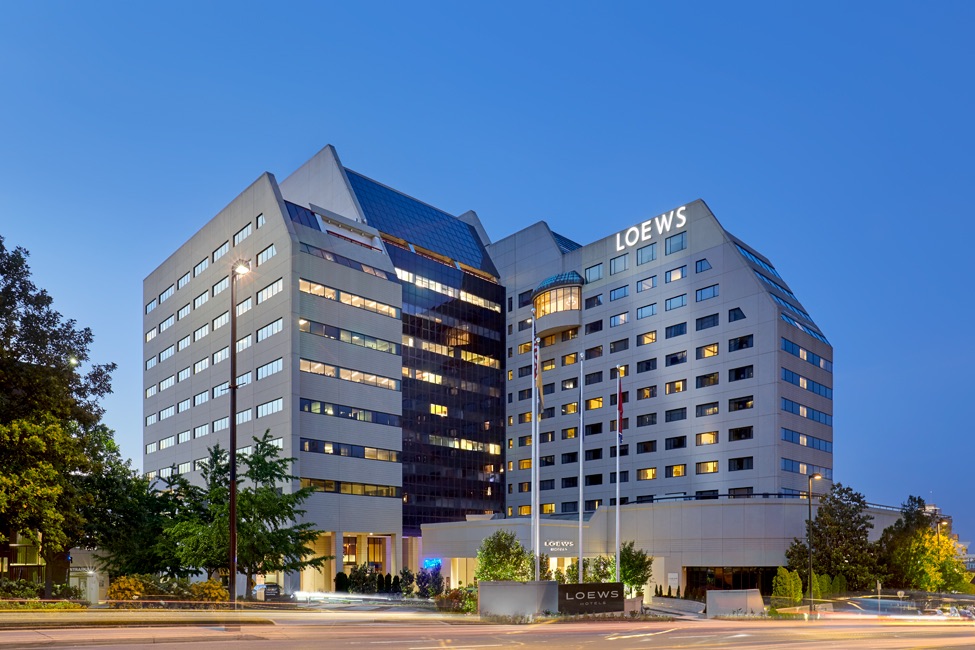 Loews Vanderbilt Hotel
2100 West End Ave, Nashville, Tennessee, 37203
The nightly room rate is $259.00++. To book your stay within the ARELLO room rate, click here.
The ARELLO room block cutoff date is Monday, July 25th. Please note that this hotel will sell out. If you know you would like to extend your stay, it is suggested to reserve your hotel room as quickly as possible.
Attire Information
Welcome Reception: Wear your favorite band tee!
Offsite Reception: Honky Tonk Attire!
Installation: Nashville - Chic! Wear what's most comfortable for you! Nashville-chic is anything from cocktail dresses to blue jeans and your favorite boots.
Conference Days: Business Casual
While we encourage our attendees to dress to the theme, it is not required.
Cancellation Policy
CANCELLATIONS: In accordance with ARELLO Procedure 9, all cancellation requests must be in writing and sent to ARELLO's Chief Executive Officer. Cancellations received at or before July 30, 2022 11:59pm CDT (30 days prior to the start of the event) will receive a full refund. There is a $100.00 cancellation fee for cancellations received after July 31 and at or before August 19, 2022 11:59pm CDT (10 days prior to the start of the event). No refunds will be made for cancellations received on or after August 20, 2022.
Refunds for cancellations due to an illness, injury, death or emergency will be considered on a case by case basis by the ARELLO Chief Executive Officer.
Registration Fee Information
Name
Availability
Fee
Regulatory Member


Representative of a member jurisdiction that is current with its member dues.

ARELLO member account required.
ARELLO membership type: Full

$630.00
Affiliate/Associate Member


Affiliate or Associate Member (does not qualify for regulatory membership) and is current with member dues.

ARELLO member account required.
ARELLO membership type: Individual Affiliate, Institutional Affiliate, Associate

$560.00
Emeritus Member


ARELLO member account required.
ARELLO membership type: Emeritus

$75.00
Non-Member

$760.00
Guest


A non-member spouse/guest accompanying a full conference attendee - includes all events, receptions and meals provided by the conference.

$75.00
| | |
| --- | --- |
| Registration closes on: | 7/23/22 |
Please note that registration fees for attendees are set to ensure ARELLO's costs are covered including the hotel/venue service charges and state and local taxes. Every effort is made to make these reasonable and affordable for our members.