ARELLO is pleased to announce that its Board of Directors recently approved the application of the Emirate of Ajman for full membership in the association. The Emirate of Ajman joins the Emirate of Dubai as ARELLO's newest members.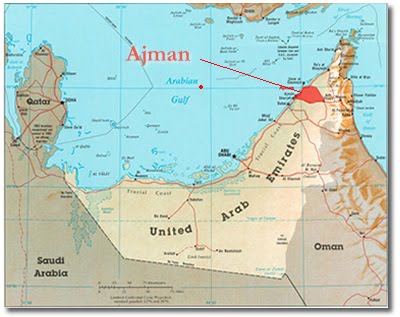 Ajman is one of seven emirates that comprise the United Arab Emirates (UAE). Located along the Arabian Gulf, Ajman contains an area of approximately 260 square miles, making it the smallest Emirate in size. Ajman's government is located in the city of Ajman. The Emirate has experienced significant growth over the last several years, much of it reportedly spurred by the decision to offer foreign nationals 100% freehold ownership of real estate in designated areas.
A series of decrees issued in 2008 by His Highness Sheikh Humaid bin Rashid Al Nuaimi, UAE Supreme Council member and ruler of Ajman, created the Ajman Real Estate Regulatory Agency (ARRA). The agency is affiliated with the Government of Ajman and is an administratively, financially independent body with full legal competence.
The decrees establishing license policy in Ajman are located
here
.